May 23, 2012 - I am proud to announce that THE GHASTLY LOVE OF JOHNNY X is screening at Hollywood's Chinese Theaters as part of the Dances with Films Festival!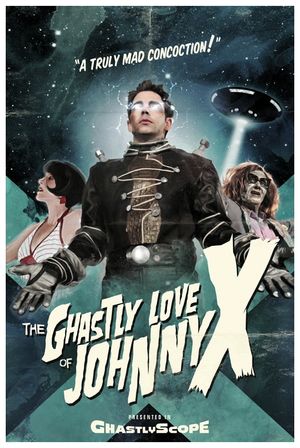 Dances With Films
Chinese 6 Theatres in Hollywood, CA
Wednesday, June 6th, 2012 • 2:45pm 
ADVANCE tickets are NOW ON SALE and may be purchased through www.movietickets.com OR by going directly to the Chinese Theatre box office.  All tickets are $10 prior to May 31st.  THEREAFTER all tickets are $13.
This film features my first orchestral score as well as my orchestrations and arrangements of Scott Martin's original songs. This music represents where the better part of my 2011 went, so I am eager to share it with friends and fans in Los Angeles. I was heavily inspired by Franz Waxman's score to The Bride of Frankenstein, Bernard Herrmann's 7th Voyage of Sinbad, and 1950's Hollywood stock horror/sci-fi music. Here's a sneak preview of some of my music from The Ghastly Love of Johnny X! Coming soon on Kritzerland Records:
There will be a Q&A after the film for which I will be present, as well as director Paul Bunnell, and a bunch of our cast! Buy your tickets now before they sell out!