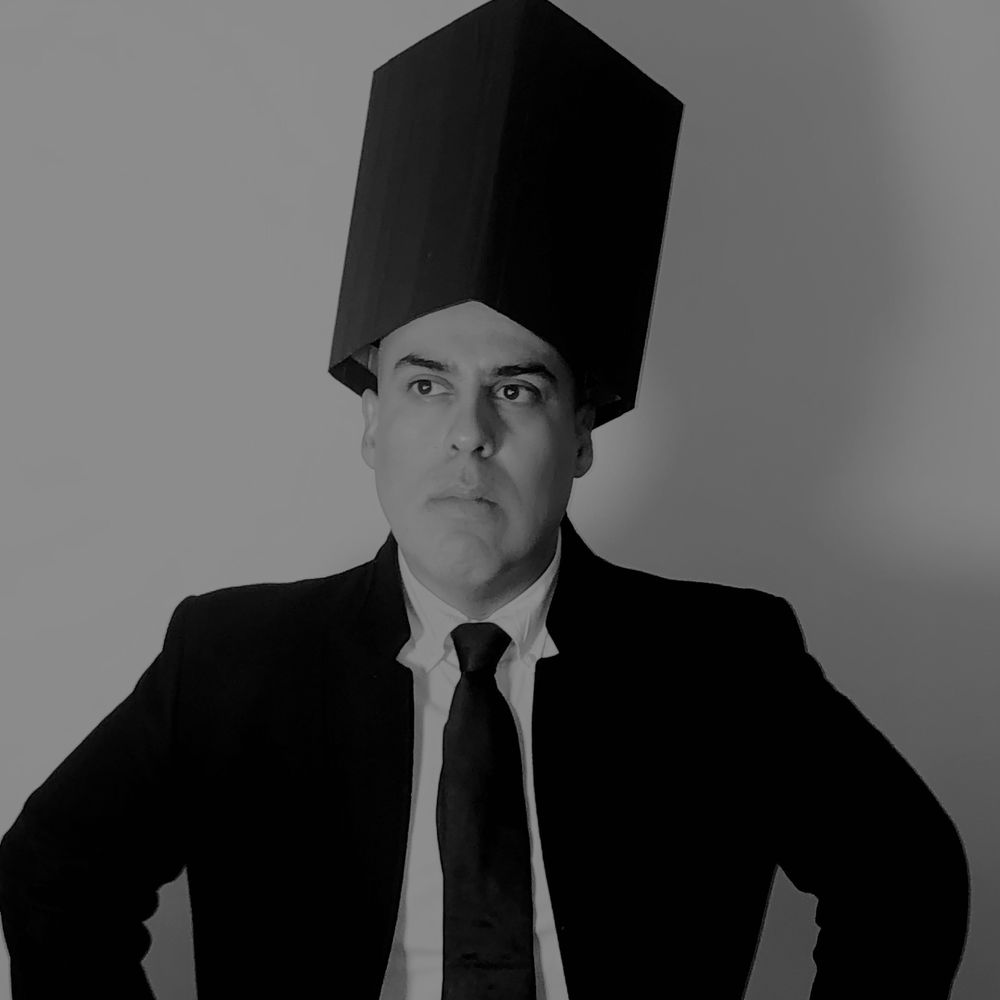 ABOUT EGO PLUM
Ego Plum is a musician, award-winning composer, and producer from Los Angeles. His inventive musical style stems from unconventional influences: The 'cartoon jazz' of Raymond Scott, the stop-and-go arrangements of Carl Stalling (Warner Bros. 1940s/'50s composer & arranger), the frenetic energy of bands like XTC, Oingo Boingo, Devo, The Residents, and The Dead Kennedys, as well as the haunting beauty of Franz Waxman, and Bernard Herrmann. 
Plum has recorded, performed, and collaborated with David J (Bauhaus/Love & Rockets), Frank Black/Black Francis (The Pixies), Steve Bartek & Johnny Vatos (Oingo Boingo), Gidget Gein (Marilyn Manson), and Genesis P. Orridge (Throbbing Gristle/Psychic TV). As a musician, Plum serves as the musical director of the Ebola Music Orchestra, and has toured the United States and Europe playing guitar with Grammy-nominated comedy-rock group Green Jellÿ, and he may or may not be the drummer for the parody heavy metal tribute band Mac Sabbath. 
His unconventional sound and melodic sensibility got the attention of Nickelodeon in 2008, when he was hired to compose music for Amy Winfrey's hit series, Making Fiends. Since then, other animated series he's scored include SpongeBob Squarepants, Disney's Star Vs. The Forces Of Evil, and Harvey Beaks, for which Plum assembled a 60-piece orchestra, the first in Nickelodeon's history. Ego's musical subversions can also be heard in live stage productions, KROQ radio bumpers, TV commercials, and fashion shows. 
In 2012, Ego was presented with an Ovation Honor by the Los Angeles Stage Alliance for his Russian-inspired mechanical musical score and original songs for the Gogol Project, and in the same year he completed his first orchestral score for the black & white 35mm indie feature, The Ghastly Love of Johnny X, starring Academy Award-winner Paul Williams. 
His next scoring projects are pair of Richard Elfman movies. The first is a sci-fi comedy titled 'Hipsters, Gangsters, Aliens, & Geeks,' and features Rebecca Forsythe, George Wendt, and Verne Troyer in his final role. The second is the long-awaited sequel to the cult classic, 'Forbidden Zone.' Plum is co-composing the original scores and songs for both movies with Danny Elfman.